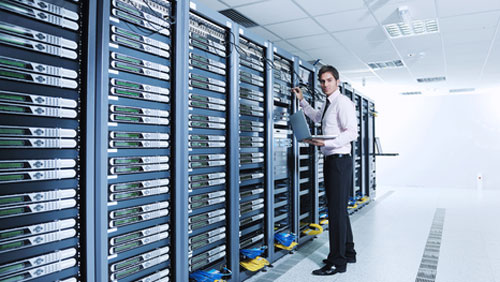 YOUR WEB Server – Your Headquarters 
Let's face it, while the whole world is only concerned about having a stunning website and a hip mobile  app, the actual unflagging hard work is done by the anonymous Web server working from a data centre located half the globe away.
This hosting part of things is undoubtedly the 'nerve centre' of your online presence & there is no blunder bigger than having a mediocre back-end infrastructure. Lets us tell you that this is the most ill-considered place to save money!
We at Modern Logic Media, acknowledge this concern of having a hosting provider that guarantees superlative server response time and high end bandwidth, fuelled with all the required hosting ammunition & features & dependable uptime.
Ok let's break it to you now, we handle server hosting for some of the top heavyweight companies of the world & also help several Small & Medium enterprises attain their back end infrastructure goals. And it's been more than a decade that we have been doing this.
We are also authorized partners of several well known data centres in the world & offer hosting solutions across all major platforms including Windows & Linux. Based on your requirements, we can give you the best solution ranging from shared web hosting, dedicated servers, reseller web hosting, virtual dedicated servers & fully managed web hosting.
Interested ?
Our web hosting team will evaluate your requirements, procure the best technology for you, & shall also carry out timely back-ups for your web files, ensuring that your business has a terrifically unfaltering & stable web presence! 
CORE SERVICES
Web Application Development
Search Engine Optimization
Online Reputation Management
Facebook & Youtube Advertising
FBML Design & Customization
Interested?
Get in touch with our experts for a free consultation & quote.
Worldwide:
+91 – 7290 820 012
Send us a direct Email:
sales@modernlogicmedia.com